I'm in Paka now. Stand by to start my job in Petronas Panapisan. How ever due to unavoidable reasons the job could not be started as planned. What else can I do than stopped at the nearest internet cafe and check my mails. Here's a magic message that makes me remind my blog and Squad Kereta Jahat Se-Malaysia.
" Salam bro..
salam pekenalan..
Shabas atas blog yg gempak abis..
puas sy cari info pasal lambda nih, tambah2 group kat negara kita nih,
aduh peritnye..da setaun, x jupe2..hari ni br btemu jodoh..haha..
sy JoY dari penang..so, sy ada sent gambar lambda milik sy, dimiliki dari taun 2003, n dah slamat dibaik pulih sepenuhnya..hope dapatlah dikongsi bsama peminat2 lambda yg lain..:")
thanks bro.."
I took this chance to jot down this quick update about our latest member of LSSOC. It's in its immaculate shape huh? Yet we'll meet and have suai kenal session! Enjoy these photos.
To Joy, Selamat berkenalan dan join kelab yang tak seberapa ni. Ada dua tiga club members kat area utara. Jazman dan Hakiem in Penang/Kulim. Burn in Indera Kayangan... Sapa lagi ya?!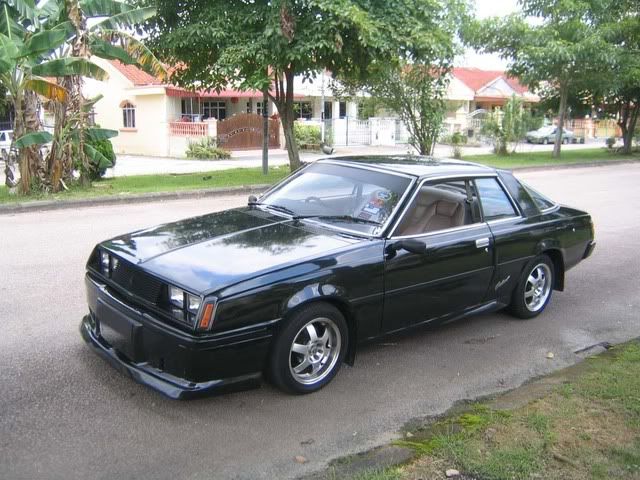 To all other members, do tell me your latest update of your machines. Send some pictures ya... Tahun Baru Cina dah dekat... Gong Xi Fa Chai!
This coming weekend will be the P26 election... Lawan Tetap Lawan. Jangan biar si bedebah tu jadi pm!